Term 6
'Who Stole the Dreams?'
Art & D.T
Summer Fete
Wk 01st July 2019
This week, the children have been super busy preparing for our Summer Fete.
They have made dream catchers and dream jars for us to sell at our stall. 
We hope you can all make it!
Literacy
What do you dream about?
27th June 2019
Today we discussed 'What are dreams and where do they come from?' We found out that dreams are stories and images that our mind creates while we sleep. The children shared their favourite dreams with each other and then wrote about it in their books. Some even invented new ones including having tea and a biscuit with the BFG!
Science
Ice Observation
26th June 2019
This afternoon we undertook an investigation to watch a block of ice melt, to record the changes and to understand what happens to the particles in ice as it melts. We used a timer and recorded what happened at 5, 10 and 15 minutes. We also shared ideas on what we could do to make the ice melt faster. 
Topic
Design a Giant
18th June 2019
Today we have been designing our own giant for the BFG story and have wrote about it's appearance and characteristics.
Art
Trees
13th June 2019
Following on from our science lesson yesterday, we designed and painted our own Coniferous or Deciduous trees.
Science
Coniferous or Deciduous?
12th June 2019
We have been learning about Coniferous and Deciduous trees and what makes them different.
Literacy
How would you describe the BFG?
12th June 2019
We have been working on character descriptions this week.
Literacy
What is an Acrostic Poem?
W/k 10th June 2019
This week we have been looking acrostic poems and have had a go at writing some together about our friends.
History
My Personal Timeline
10th June 2019
We have been looking at timelines and how they sequence events in the right order.
We created our own timeline to show the stages from when we were born.
Literacy
What do plants need to grow?
07th June 2019
This week we have been revisiting how to write instructions and have created an information sheet on
'How Do Plants Grow?'
Art
Junk Model Flowers
06th June 2019
Following on from our science lesson yesterday, today the children designed and created their own junk model flower.
We now have our very own indoor garden!
Science
What's Inside a Flower?
05th June 2019
Today we used magnifying glasses to examine flowers and to become familiar with the basic structure
and function of the main parts.
Science
My Bean in a Bag Experiment
03rd June 2019
I have loved looking at all of your Bean in a Bag Diaries and am super impressed with how much they have grown!!
We have learnt that seeds needs warmth, air and moisture to grow and that some seeds can grow even without soil!
Thank you for taking part in our experiment at home over the holidays. 
Geography
Compass Directions
03rd June 2019
Today we have been learning about compass directions and thinking of ways to remember the compass point names.
We all agreed 'Never Eat Shredded Wheat' and 'Naughty Elephants Squirt Water' were the best.
Our task was to help the BFG to create a set of instructions to get Sophie out of the city and away from the giants! Luckily we all did a great job and managed to get Sophie to safety.
Term 5
'What is the British Isles?'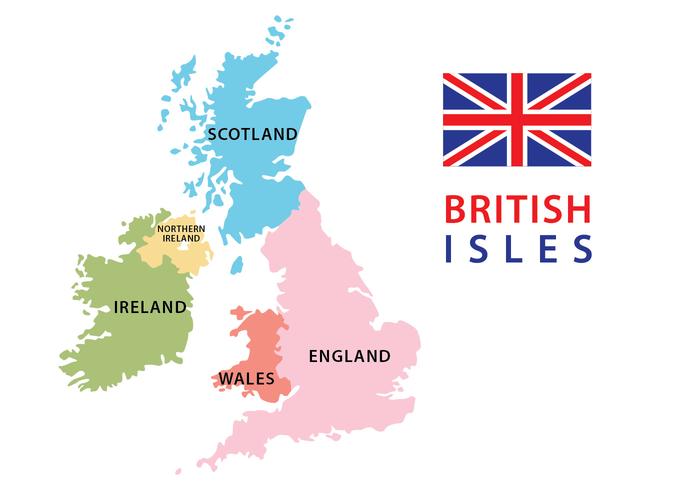 Science
My Bean in a Bag
22nd May 2019
We are conducting a 'bean in a bag' investigation to explore what seeds need to grow and to see plant growth in action. We will record what the bean looks like over the next few days and half term too. Please help your child to complete their diary over the holidays.
Literacy
Simmonds Shared Write Poem
22nd May 2019
Following on from our poetry lesson, this morning we looked at a landscape picture of Ireland and collected adjectives to describe it. We then worked as a class to put these adjectives into sentences to write a poem about Ireland.
Here it is.
The Country Breeze of Ireland
The country breeze of Ireland,
Birds are tweeting in the trees,
The still of the lake,
The lush green grass in the fields,
So many clouds up high,
Touching the rocky mountains,
Ireland is peaceful and calm.
                        Simmonds Class
PE
21st May 2019
We had a fantastic PE lesson this afternoon on the Junior field. We took over lots of equipment and worked in small groups moving around various activities. We practised throwing and batting to each other; dribbling a football in and out of cones; shooting basket ball hoops; throwing bean bags into a hoop and throwing mini hoops to get them over the cones. 
Literacy
Poetry
21st May 2019
In literacy this week, we are looking at the poem 'The World with its Countries' written by John Cotton. In pairs we explored the first verse, identifying patterns in language, punctuation and any repetition.  After, we recited the verse by heart and created actions to go with it.
Here's a link to listen to the poem on Youtube - https://www.youtube.com/watch?v=rZ8nVoXiQNg
The World with its Countries
Geography
Map Labelling
20th May 2019
Today we have gathered up our learning over the last term and discussed all of the countries that make up the British Isles. We then used a map of the United Kingdom to help us locate the five countries to label our own maps.
Science
Rain Cloud Jars
17th May 2019
In science we have been talking a lot about the weather and seasons and how the weather changes across the year. Today we looked at the water cycle and how rain is formed. We did an experiment to make our own rain cloud jars to see it in action. 
Science
Weather Watching
15th & 16th May 2019
Simmonds' have loved taking their science lessons outside to observe the weather and have been making predictions on how they think the weather might change and why. 
RE
St George & The Dragon
15th May 2019
PE
Travelling and balancing with objects
14th May 2019
Literacy
Can you describe the Welsh Dragon?
10th May 2019
Year 1 have been working really hard at descriptive writing this term and using conjunctions to extend their sentences.
Art
Welsh Dragons
09th May 2019
The children used different media to design and create their very own Welsh Dragon.
Geography
What do you know about Wales?
09th May 2019
History
Why does the Welsh flag have a dragon on it?
07th May 2019
This week Simmonds class are learning about the country of Wales and in particular are exploring the history behind the red dragon on the Welsh flag.
This morning the children were introduced to a story about an ice dragon who descended upon a Welsh village and froze the land. However, he was completely unaware that this was also the home of the red fire dragon; who was very frustrated when he awoke from his long sleep and discovered what the ice dragon had done. 
Maybe your child can tell you the rest of the story and also what the green and white background represent ...   
Art
Scottish Thistle
03rd May 2019
Today we created Scotland's national flower, the thistle. 
Art
Irish Shamrocks
01st May 2019
This week in art, we have created Ireland's national emblem; the shamrock.
It is believed that the three leaves of the shamrock stand for faith, hope and love.
Literacy
No Such Thing as Nessie!
30th April 2019
We have now moved on to exploring the country of Scotland and have been reading the story of 'No Such Thing as Nessie' to support our descriptive writing.
Do you think Nessie is real??
Here is a link to the story for you to share together at home.
https://www.youtube.com/watch?v=v4jC0MPKs7Y
Geography
What do I know about Northern Ireland?
29th April  2019
Today we have been learning about Northern Ireland and how it is part of both the British Isles and the United Kingdom. We talked about the capital city Belfast and watched a short clip of Irish dancing!
Literacy
The tale of Fin M'coul
25th April 2019
Here are some examples of the story maps we have created to help us re-tell the tale of Fin M'coul.
Literacy
The tale of Fin M'coul
wk 23rd April 2019
In literacy this week, we listened to the traditional Irish tale of Fin M'coul, the giant of Knockmany Hill and have re-told it in our our words and illustrations.
Fin M'coul is best known for the Giant's Causeway, the highway he built between Ireland and Scotland.
Here is a video link of the story created by Oxford Owl.
https://www.youtube.com/watch?v=ewrK3u07Abs 
Science
Herbivore, Omnivore or Carnivore?
24th April 2019
This afternoon the children have been identifying and naming a variety of common animals that are herbivores, omnivores and carnivores. 
Geography
The United Kingdom
24th April 2019
Today we have been learning about the 4 countries that make up the United Kingdom. We discussed what each of them are famous for and what 'united' means.
Term 4
'What is a habitat?'
RE
The Last Supper
03rd April 2019
During RE today, we read the story of the last supper and discussed how Jesus was showing his friends the importance of looking after each other, being kind and helping one another. The children then shared their 'last supper' together by tearing up hot cross buns and passing them to each other along with delicious blackcurrant squash.
Class Trip
Cotswold Wildlife Park
02nd April 2019
Wow! What a fantastic day we all had at Cotswold Wildlife Park. The cold and rain sure didn't stop us from seeing and learning about so many of the wonderful animals and their habitats. 
Hailey, one of the zoo keepers gave us a 'Habitat and Adaptations Talk.' We watched closely as she fed the otters and the meerkats and she talked to us about the prairie dogs and penguins. 
We learnt lots of fun facts - here are just a few...
1. Giraffes are the tallest mammals on earth.
2. The large, dark patches around a meerkats eyes work like sunglasses, as they help protect their eyes from the sunlight when they are looking out for any predators flying over.
3. A Penguin's black and white body serves as camouflage while swimming. The black on their back is hard to see from above, while the white on their front looks like the sun reflecting off the surface of the water when seen from below.
4. Prairie dogs live in underground burrows. The females give birth and raise their young over winter and they appear above ground in spring time. 
Science
Animal Classification
27th March 2019
Today we investigated how we could sort various images of animals.
There was lots of interesting discussions and explanations for why the children grouped certain animals together. The children were fantastic at recalling previous learning and made comments about how mammals don't lay eggs and which ones were predators. We found out that there are 5 different groups: Reptiles, Amphibians, Mammals, Birds and Fish.
Science
How does a tadpole become a frog?
20th March 2019
We have been looking at the 4 stages of a frog's life cycle and talking about the changes their body goes through from being a tadpole to a frog. We created colourful spinning plates with illustrations of each stage.
D&T
Bottle Sea-life Creatures
14th March 2019
Thank you to all that donated plastic bottles this week; today we used them to create our own sea-life octopuses, squids and jelly fish as part of our under the sea habitat topic!
Nature Adventure
08th March 2019
As part of our class recognition time today, we went on an a nature adventure to the Junior side of school; where we did tree rubbing with coloured crayons and sat down to sketch some of the trees.
Literacy
Can you describe octopuses in their habitat?
13th March 2019
This week we have been looking at the under the sea habitat and have been reading the story 'Commotion in the Ocean.' As a class we have created word banks to describe both octopuses and the ocean and then have used these to support our own creative writing.
Art
Woodland Owls
06th March 2019
We have started to create our own woodland owls in Art.
First we carefully cut out the template and then painted it's body brown. Then we cut and stuck the owls face before using coloured ribbon strips to create a textured feather effect. On our nature walk, we collected sticks for them to perch on.
PE
Animal Yoga
05th March 2019
We had a fantastic PE lesson today exploring the different ways that animals move. We walked with long legs like giraffes; bear walked on all four; slithered like snakes and even hopped like frogs. 
We then worked in pairs to copy animal yoga poses from a card and practised holding the pose for 5 seconds to develop balance and strength.
PSHE
Healthy Body & Healthy Mind
05th March 2019
During circle time this afternoon, we explored what it means to have a healthy body and mind.
Children worked in pairs and were given key words which they had to cut and stick under each category which they thought contributed to a healthy body and mind. They began to recognise and freely talked about what activities can make you happy and enjoy things; e.g. swimming, gymnastics, colouring in and sports. 
Art
Rainforest Parrots
01st March 2019
This week, Simmonds class has been overrun with a flock Rainforest Parrots of all different colours and patterns.
Can your child spot theirs?
Geography
What makes a rainforest?
27th Febraury 2019
Today we have been talking about what makes a rainforest a rainforest?
We found out that it's called a 'rain' forest due to the high amount of rainfall it gets each year. We also discovered that a rainforest is made up of 4 layers which make good habitats for different types of animals.
The children have drawn their own rainforest showing the 4 different layers.
Literacy
How can you describe the monkeys?
27th February 2019
Today we have been practising how to use Fred fingers spelling to help us spell words we do not know. We wrote sentences to describe the monkeys from the story 'Monkey Puzzle.'
Literacy
What sentences can you write about the monkey or the rainforest?
26th February 2019
This morning we have been writing sentences about monkeys and rainforests, and checking that our work includes capital letters and full stops.
Term 3
'Do you want to go on an adventure?'
The Adventures of Alice
Science
The Human Body
13th Febraury 2019
Following on from our lesson on senses, we have been talking about and labelling our body parts.
Today, we took our lesson outside and used chalk to draw around each other on the ground.
13th February 2019
A very impressive dinosaur, drawn by one of the children in Simmonds class today.
The Story Museum
12th February 2019
Literacy
How would you describe the Queen of Hearts?
12th February 2019
Science
Senses
06th February 2019
In science today, we have been exploring a range of objects and materials with our 5 senses.
We touched and described pine cones; sea shells; natural logs; coral; felt; etc.
We tasted sweet and salty popcorn, lemon, bread sticks and chocolate sprinkles.
We smelt cinnamon sticks and vanilla extract.
Dress Up Day
04th February 2019
Polar Region Adventures
Art
Inuksuk
31st January 2019
We have been learning about Inuksuk sculptures; which are figures made from piled stones or boulders. They traditionally represent the culture of the Inuit people and were created for various reasons such as to warn of dangers; mark a place; store food or as religious figures.
An Inuksuk in the shape of a person signifies safety, hope and friendship.
Today we used water colours to make a beautiful background before sponge printing our Inuksuk figures next week.
We can't wait to share the end products with you all. 
Science
Materials
30th January 2019
Today we have been learning about different materials and there properties. We discussed whether the materials were natural or man-made and then thought about what common objects are made from these materials. After, we went outside on a material hunt and found;
- wooden pallets
- rubber car tyres
- metal colanders and hand rails
- glass windows
- brick walls and
- plastic tubs
Art
Arctic Polar Bear Paintings
25th January 2019
This afternoon, we finished off our paintings by adding the polar bears and lots of sparkles. 
I hope you like them as much as I do!
Art
Arctic Polar Bear Paintings
24th January 2019
The children loved painting the backdrop for their Arctic polar bear paintings this afternoon.
They really carefully thought about the scene they were creating and paid great attention to the detail of the midnight sky and what brush strokes they wanted to use to show the icy mountains.
They are super excited for them to dry quickly so they can add their polar bears.
PSHE
I am special
22nd January 2019
Following on from our recent PSHE lessons, where we have been discussing what qualities make a good friend: we have now moved on to what makes us special?
Here are some lovely self portraits and explanations about why these children are special to others.
History
Welcome to the Antarctic!
21st January 2019
Simmonds had a very chilly start to the morning as they arrived and had to take warmth and shelter inside our igloo!! Later on, we talked about Captain Robert Falcon Scott; who led two expeditions to the Antarctic. On the second trip in 1910, he and his team of explorers set sail, hoping to be the first people to reach the South Pole. The purpose of their expedition was to also learn more about the animals, the weather and the land of Antarctica. Unfortunately, they were beaten by a team of Norwegian explorers and due to severe weather conditions and lack of food; they never returned.
The Adventures with Paddington Bear
Literacy
Instructional Texts
18th January 2019
This week, we have introduced the children to 'imperative verbs' which are also known as bossy verbs, as they tell you what to do. The children have been read incomplete sentences and thought about which imperative verb could complete the sentence. Here are some examples of the words the children came up with.
This supported their Big Write today where the children wrote instructions on how to make a marmalade sandwich.
D&T
How to make marmalade sandwiches
17th January 2019
The children worked with Miss Settle today to create a set of instructions on how to make a marmalade sandwich and then followed the steps to make a yummy afternoon snack.
Well done everyone for being brave and having a taste.
Science
Which material makes the best boat?
16th January 2019
In our science lesson today we worked in groups to design and construct a boat made from either paper cups; styrofoam; lolly sticks or sponges. We explored the different materials and made predictions about which material would float or sink.  On Friday, we are going to put our boats to the test and see what happens when we leave them in water over the weekend and then write up our findings.
PSHE
Friendship Potions
15th January 2019
This week, we have been talking about 'friendship' and thinking about what makes a good friend and how we can be a better friend to others. In our discussions the children thought the key ingredients to friendship were:
- Caring & sharing
- Helping each other
- Love
- Looking after each other
- Having fun
- Being kind & gentle
- Listening 
On Thursday, the children are going to create their own 'friendship potion' where they can add the ingredients which are important to them. Here's a sneak peek at tomorrows lesson.
Geography
What do you know about Peru?
14th January 2019
In our geography lesson this afternoon, we have been learning some facts about Peru.
Literacy
... and ...
10th January 2019
We have been working on how the conjunction 'and' can extend and improve our sentences.
Art
Paddington Paper Plate Craft
10th January 2019
The children loved getting creative yesterday and making their own Paddington Bear paper plate faces.
Can you spot yours?
All aboard - Didcot to Paddington Station!
09th January 2019
This morning the children collected their train tickets from their pegs, and set on off on their first adventure of 2019, to follow the clues of a mysterious map! Along the way we found a map of South America; a near empty jar of orange marmalade; a tasty marmalade sandwich and a special book of Paddington Bear.
Inside the classroom, there was a picture of Paddington Bear with his suitcase and passport ready to take us an our next adventure to Peru.
Term 2
'Inspirational People'
This term we will be looking at our topic 'Inspirational People' and focusing on the story of The Cloudspotter.
Each class will be looking more in depth at the person that has inspired their class name and thinking about what makes a person inspirational.
RE
The First Christmas
18th December 2018
Today we read the story of The First Christmas and then we illustrated and wrote about our favourite parts of the story.
Dear Santa
13th December 2018
Simmonds have been feeling very festive after our Nativity performances this week and have started to think about what we might like for Christmas (if we're on the nice list - which of course we all are!).
We discussed how Christmas is about giving as well as receiving and that having time with our family and friends at this special time of year is just as important.
Here are a few examples of our writing ...
History
Neil Armstrong Timeline
06th December 2018
Today we looked at some of Neil Armstrong's key life events and created a timeline.
History
Neil Armstrong
04th December 2018
This week we are learning about Neil Armstrong!
From Outer Space!
29th November 2018
Today we blasted off into space and wrote postcards to our friends and families on Earth, to tell them all about our adventures. 
Here are a few examples of our fantastic writing!
Mars
28th November 2018
In preparation for our new inspirational person, we have began to learn about space.
We talked about the Mars InSight mission that has been in the news and why NASA has sent it there.
Here are some facts we discovered about the planet.
Aeroplane Show n Tell
28th November 2018
Year 1 had a very special visitor today who came in to show us one of his remote-control planes that he has hand built. He talked us through the different parts of the plane and explained how they each help the plane to fly. We learnt about the rudder, ailerons, elevators and the propeller.  A few children stood up and showed him pictures of their own aeroplane designs and many others got to ask questions about his plane.
We all practised a phrase which pilots would say before taking off on their flying adventure -
'Contact - Ignition - Chocks away!'
A massive thank you to Mrs Vaughan for organising.
Geography
Amelia Earhart's Journey
22nd November 2018
This afternoon we looked at the route which Amelia Earhart took on her 14 hour Transatlantic Flight.
The children labelled her departure and landing points and drew dots to show her journey. We discovered that Amelia Earhart's plane was nicknamed 'Old Bessie' and she preferred to set off on her journeys at dusk so she could land on unfamiliar land in daylight. 
Science
Design a plane
2oth & 22nd November 2018
This week the children designed and labelled their own planes. They thought about what materials would be best for making the plane and then created them using paper, cardboard and tissue paper.
This morning we took our planes outside and tested which one would fly the furthest.
History
Then & Now
21st November 2018
Today the children looked at a selection of images relating to aeroplanes and they sorted them in two groups:
Then & Now
Lots of great discussions took place where the children were explaining their reasons for sorting the images as they did and talking about how these things have changed over time.
Amelia Earhart
19th November 2018
Today we had a visit from Amelia Earhart. She flew into our hall in her plane and told us all about herself.
We learnt that she was the first woman pilot to fly by herself across the Atlantic Ocean and then attempted to fly around the World with one of her friends. We discussed together about what we might need to take with us on an adventure such as; a map, a compass, food, water, binoculars and some clothes! We also shared some advice about flying, including what was important to think about before and making sure that we don't crash into anything!
In our classroom we came up with lots of questions we still wanted to know. This included:
What colour was the plane?

How long did it take?

Why did she wear goggles?

How big was the plane?

How big was the Atlantic Ocean?

How high did she fly?
A Special Visitor
14th November 2018
Today we had a very special visitor in year 1. One of our lovely parents is a nurse and kindly came in to talk to the children about all of the inspiring work that doctors and nurses do to help make us better when we are poorly. 
She showed us 4 different styles of uniform that she has worn as a nurse, and even brought in some equipment for the children to have a practice with. They had great fun trying on gloves; bandaging each other up; and listening to each others heartbeat with the stethoscope. She answered lots of our questions and talked about how we can help keep ourselves healthy by exercising; eating and drinking well and especially lots of hand washing to get rid of germs.
A BIG thank you to Miss Morgan for organising this event!
The Cloudspotter
wk 12th November 2018
This week we introduced our story of the term, The Cloudspotter by Tom McLaughlin.
We had lots of discussions around friendships and all agreed that having friends around us makes us feel happier. 
We wrote sentences to describe Franklin's personality, such as 'He is kind', 'He is creative', and 'He is strong.' The children also looked at the variety of different cloud formations and just like Franklin, we became 'cloudspotters' and created shapes in the clouds using our imagination. Here are a few examples of what we saw...
Ellie Simmonds
wk 29th October 2018
This week we have been talking lots about Ellie Simmonds - the British Paralympian swimmer and have produced some fantastic fact files during our Big Write. Here are some of the facts we have found out about Ellie  ...
- She was born on the 11th September 1994 in Walsall, England
- Ellie has a condition called Dwarfism and is 4ft tall
- Ellie has won 8 medals in the Paralympic Games
Term 1
'Manor Through the Ages'
This term we will be looking at our topic 'Manor Through the Ages' and focusing on the story of The Three Little Pigs. 
Each class is a different pigs house, Simmonds is the House of Sticks.
For our topic introduction, the children went on a hunt around the Year 1 classrooms to find clues of what had happened. 
They found:
Footprints in the hallway. 

Three pigs in different classrooms. 

The wolf hiding in the conservatory. 
Science / DT
Our 3 Houses
18th October 2018
Here are some of the fantastic houses that the children designed and made in small groups. The children worked really well together; cooperating; listening to one another and sharing the resources. 
The children have selected 3 houses for our science investigation tomorrow, where we are going to test which one is the strongest and won't fall down when blown at with a hairdryer. 
What are your predictions?
Building Designers
wk 08th October 2018
This week the children have been drawing out some building plans ready for our science investigation. They have been thinking about which material will make the strongest house and if the big bad Wolf will be able to blow it down. 
Special Delivery
10th October 2018
Last week we received a letter from none other than The Big Bad Wolf himself, asking for our help!
He had heard all about how much Simmonds Class have loved reading the traditional tale of the Three Little Pigs and the tale with a twist, and wrote to us with a special task.
The Big Bad Wolf had been thinking about how unkind he had been with all of his 'huffing and puffing' and asked us to help him write an apology letter to the Three Little Pigs. 
Simmonds Class thought long and hard and had a big discussion and we all agreed that we could help to resolve this issue. Everyone wrote their own letter to say sorry and even invited the Three Little Pigs round for tea and cake. 
Beware of The Big, Bad Wolf!
28th September 2018
Once upon a time ...
21st September 2018
In our BIG write today, the children re-told the story of The Three Little Pigs through story mapping.
Story mapping is a great way of visually telling a story and allows the children to re-tell the main events, characters and phrases in their own words. Here are a couple of examples; one an independent piece of writing and the other supported by a teacher.